Fragments Services
At Fragments, we're always keen to help our customers but sometimes extra special assistance is welcome. Renovating your house is very exciting, but it can be a little stressful if you're not sure what fittings you should choose. We're pleased to offer the following services:
In-Store Consultation
If you'd like some extra help working out the finer details or your renovation, why not make an appointment for an in-store consultation?
We can sit down and chat without feeling rushed. Sometimes this can make all the difference.
In-Home Consultation
If you'd like some advice about choosing the right hardware, lighting, paint, doors, fireplace or bathroom fittings for your period home and an in-store consultation isn't enough, then we can come to your house and help you. When we have the opportunity to see a customer's house, it often allows us to offer practical advice about details they might not even think about.
Our In-Home Consultation fee is $250 for a visit of up to 2 hours. Travel fees may apply if your house is beyond 20km of our Hobart store.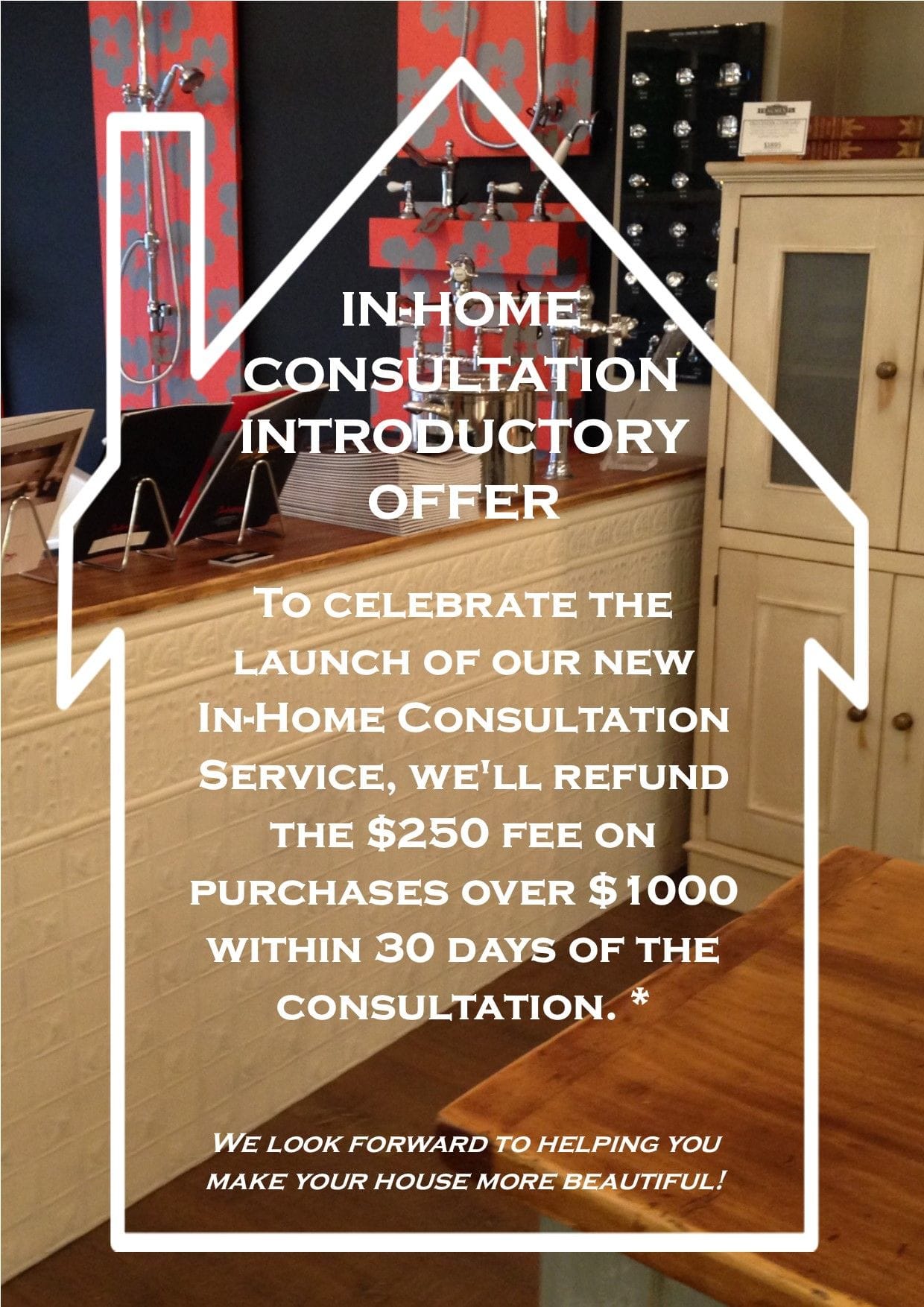 * Some exclusions may apply.